Order It's Me Again
in paperback

Kobo

(Anywhere: E-Book edition)

...or order it from your local book shop!
Kindle version available at
Amazon USA
Amazon Canada

Available in ePub format from: Kobo, BOL.com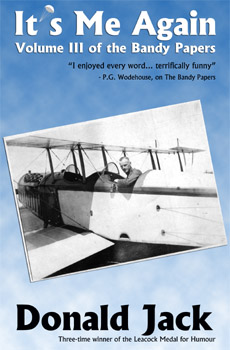 Trade paperback
Spring 2007
from Sybertooth Inc
Paperback ISBN: 9780973950519
E-book ISBN: 9780981024455

It's 1918, and Bandy has survived the trenches and the war in the air, but now that he has his own squadron to command there are even worse things in store for him. His adjutant. A parachute test. A Paris dentist. The wrath of Brigadier Soames. Halifax hospitality... And when a new German biplane comes along that can out-perform even the Dolphin, it looks like it's the end of the war for Bandy.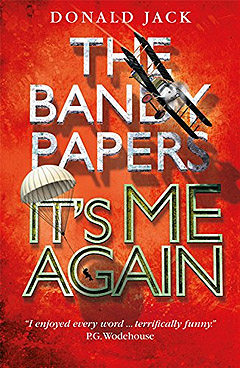 Commonwealth (except Canada) edition from Farrago Books UK
Published February 2017

Kindle version available at:
Amazon UK
Amazon Australia
Amazon India