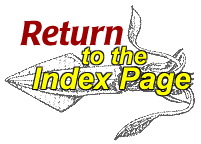 New Stuff...





Latest update: November, 2022
A new novel, Pennies From Heaven, is coming from PS Publishing December 2022!
Jim Blaylock is a guest at the Conference on the American Short Story, Chapman University, April 18-19, 2022.
The Steampunk Adventures of Langdon St Ives was released August 2020.
Jim discusses his latest reading at The Coode Street Podcast.
A new essay, "Whose Jungle Is It?" appeared in Orange Coast magazine's March 2020 issue (see p.72)
"50 Cents", a story by Tim Powers and James Blaylock, is being broadcast by BBC Radio 4 Extra until the end of February: https://www.bbc.co.uk/sounds/play/b00hdf7m
A new St Ives book! The Gobblin' Society is due to be released March 31, 2020.
Several essays have been published online during the summer of 2018: "The Treehouse: An Essay Reflecting on Life, Family, Neighborhood, and Memories", "First Person: By the Book", "What do you do when there are no good alternatives?", and in print publications "The Tale of the Traveling Chicken: Learning the Art of Fiction With a Joke" has been published in Poets and Writers magazine (July/August 2018).
River's Edge, a new Langdon St Ives novella, has been published (September 2017)
A Langdon St Ives Omnibus was published July 2016 by Subterranean Press: The Further Adventures of Langdon St Ives
Beneath London, an new full-length Langdon St Ives novel, was published May 2015.
Zeuglodon is now available in Canada as an e-book from Amazon.
The Adventure of the Ring of Stones is available for pre-order.
An e-book edition of the Ashbless chapbook On Pirates has been published: Amazon US / Barnes & Noble
A special edition signed hardcover of The Aylesford Skull is available from Titan Books featuring a foreword by KW Jeter, an introduction by Tim Powers.
There's a blog tour happening, with interviews, book notes, and more, promoting The Aylesford Skull. For the latest links to the various sites on the tour, click here.
The Aylesford Skull, a new steampunk St. Ives adventure, is published this month. The archive of the old forum now has a password to keep spambots out. E-mail us if you're baffled by the question.
Blaylock now has a new website set up at www.jamespblaylock.com which features some of his essays and interviews.
Zeuglodon, a new children's/YA novel set in the world of The Digging Leviathan, is now available.
The Next Langdon St. Ives story, The Affair of the Chalk Cliffs, will be published in June 2011.
The Ebb Tide, a new Langdon St. Ives adventure, is scheduled for summer 2009.
The Knights of the Cornerstone, a new novel, is now available, from Ace.
The Adventures of Langdon St. Ives (Subterranean Press) is out.
Subterranean Press has released a chapbook of the short story Thirteen Phantasms
I've set up a re-vamped Blaylock discussion forum. Try it out!
Subterranean Press is publishing a Blaylock/Powers collaboration entitled The Devils in the Details
Added some more links to places on-line where Blaylock books can be found. Also, a rather bemusing cover--image for the French edition of The Disappearing Dwarf.
The short story, "In for a Penny or The Man Who Believed in Himself", is online at scifi.com (now defunct),
Another short story, "Small Houses", has been published on Scifi.com (now defunct).
A new short story, His Own Back Yard, is online at Scifi.com
Will Ferret (whose website http://www.willferret.com has now been taken over by a Japanese milk company, strangely...) illustrator of several Blaylock books, kindly provided a great image of some goblins from the Morrigan edition of Magic Spectacles as well as the complete set of the illustrations he created for Homunculus.
Thirteen Phantasms, a short story collection from Edgewood Press, is available (see links here to bookstores and to the publisher's Thirteen Phantasms website). A cover images is posted online at our Thirteen Phantasms page.
A new short story "The Other Side", has been published online at scifi.com (now defunct).
Subterranean Press has published a Blaylock chapbook called Home Before Dark (which I believe is already sold out), as well as a William Ashbless short story and poem published together as On Pirates (William Ashbless is a nom de plume of Blaylock and Tim Powers - available January 2001).
Babbage Press has reprinted Homunculus (June 2000) and the Digging Leviathan (Summer 2001).
A new Blaylock short story, "The War of the Worlds", was posted at scifi.com (now defunct).
There's part of an interview with Tim Powers at this site that describes the origin of Ashbless, and mentions the intriguing "William Ashbless Memorial Cookbook", which I hope someday goes into print. (And in fact, it did.)
Cheese hat enthusiasts take note: in the aeroport scene in the movie "Dogma", someone is selling hats shaped like wedges of cheese.
This isn't strictly Blaylock-related, but it might amuse some Blaylock readers (especially those who like the Elfin Ship or the Last Coin) to know that the US Patent Office last year issued patent number 5,708,983 for an invention described as an "Inflatable Cheese Wedge Hat". It's comforting to know that the real world is sometimes like a Blaylock novel.
The chat with Blaylock on Event Horizon has been archived here.



---
Contact us at : email